Vessel is a platform for team members to save, share, and collaborate notes and images with one another.
SCOPE:
• User Personas
• User Testing
• Branding
• Wireframes
• Mockup
• Prototype
• Development (Site)
Problem
With the growing number of co-working spaces in the market creating touch points among various fields and functions, how might we create a secure and collaborative environment to share resources? Moreover, how might we create leads for new points of collaboration among various organizations, all the while ensuring that the sensitivity of each organization's content is maintained?
USER RESEARCH
Research was the first step to understand the interest of the platform. Research was conducted to understand what kind of content users would use, and the frequency of utilizing that content. We, also, took a look into the sharing behaviors of users to see how to incorporate those interactions and features into the product.
Personas
Then, we created specific personas from the research to identify the various users and their needs that would drive the formation of the product. Three specific personas were identified through the process encompassing the wide array of people within the organization who would be customers of the platform distinguished by their specific goals.
USER FLOW
User flows helped streamline the research, through the lens of our personas, to understand what the key interactions and workflows would be for the first iteration of the platform. The key interaction within the platform consisted of the ability to share and send content for collaboration. But we also needed a way to both acquire and retain users through making sure there was a flow to signup and login to the platform to ensure there was security around the experience.
Wireframes
Lo fidelity wireframes became the language to discuss the next stage of bringing the experience to life. Understanding the requirements to garner attention to the platform through a landing page that could be utilized throughout the organization. But also the logged in experience where the bulk of the heavy interactions would take place.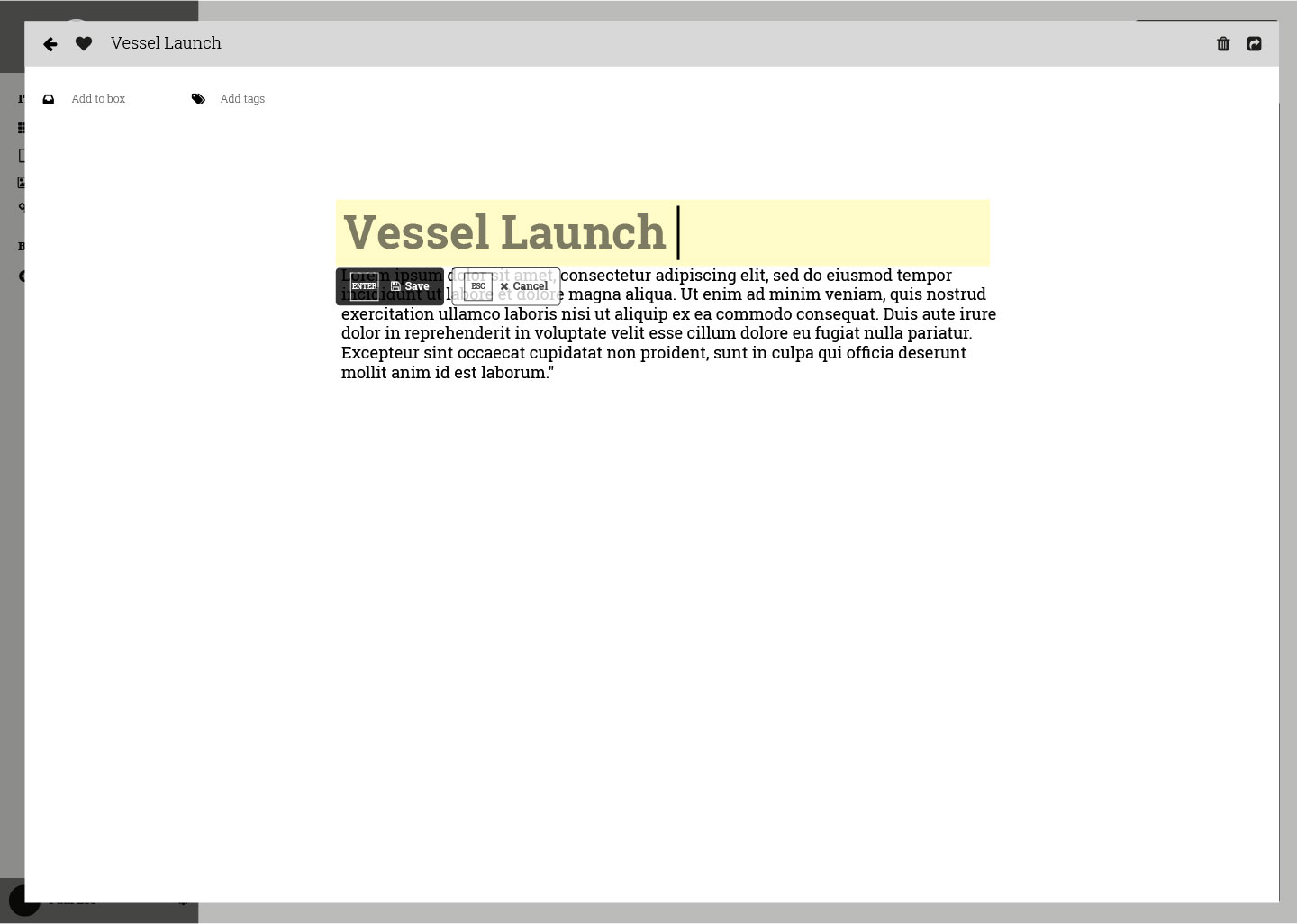 Prototypes
The prototype enabled the experience to be shared with users of the platform to receive feedback around the experience.
Results
Vessel was part of a hackathon project with a local co-working space in Austin, TX to help promote collaboration. The prototype was tested with internal customers of the co-working space. Further results of the product are currently unknown due to the conclusion of the hackathon.